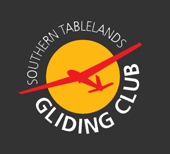 Welcome
Welcome to the Southern Tablelands Gliding Club Inc The STGC is located about 20km NE of Goulburn. It is one of the few locations offering winch launches, and only two hours south of Sydney, Goulburn is ideally suited to those who wish to learn to fly a glider or those who seek an exciting experience at an affordable price. The surrounding area is grazing country and cross-country flying is possible. All training is done in dual-controlled twin-seat aircraft by qualified instructors. We operate from a grass strip and fly Saturdays, some Sundays and Wednesdays, weather permitting. Gliding has operated at this location since 1971.
Visitors
We welcome visitors, either as pilots from other clubs or for Air Experience Flights. We also cater for groups who may want a flying day exclusively for themselves. Check out
which days we are scheduling to fly and who is flying
.
John Z. reports on his Wave flight 13 August 2016
At the airfield on Saturday the wind speed on the ground was 15 to 20 knots, and was stronger higher up. Got a launch to 1800 feet, and then I headed off to the nearest cloud and got a rough narrow thermal at 1400'. Had to relocate into the centre of the thermal on a number of occasions because of the strong winds from about 250 degrees. Eventually got to cloud base at 5700', and then I gained some air speed under the cloud and flew out under the upwind side of the cloud and pulled up next to the wall of the cloud and found 2 to 3 kts lift and just keep climbing. As I gained height I had to start going over the clouds. Cloud tops were about 7000', and I was getting regularly to
8400'
. It was sheer wave, but not totally smooth air. Once above the cloud tops I could see that there were a few cloud tops up to about 7800' , and these were the clouds I could climb up their sides. The thermals were rough (very rough at times) to work, but life was much easier once above cloud base. The thermal strengths were from 3 to 4 kts once established in the centre of the thermal.