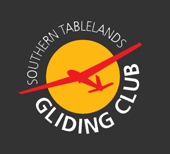 AGM & Dinner
2017 Annual General Meeting and Dinner
The club has booked the date and the venue: Saturday 12 August 2017 at the Soldiers Club, Goulburn.
The AGM starts at 5.00pm (1700 hrs). Members and partners gather for pre-dinner drinks at 6.00pm (1800 hrs) Intro/Seating/Welcome at 6.20pm (1820 hrs) and dinner will be served at 6.30pm (1830 hrs). Guest Speaker: Robert Howdin ... A selected travelogue of his recent trip with Wife Wendy through Eastern Europe (Russia & Lithuania)!
Members planning to attend the AGM dinner at the Soldiers Club on 12 August 17 are requested to confirm attendance by advising on the website, via the members' access link : add your name and numbers as a flying day note for 12 Aug 17. Don't forget to indicate accompanying guests in the comments section. Cost $40.00 pp.